20 July 2023, Kota Samarahan: A jubilant and historic celebration filled the air as SALCRA embarked on a momentous symbolic to commemorate the 60th Sarawak Independence Anniversary. With hearts brimming with pride and enthusiasm, General Manager Tuan Joseph Blandoi together with Management Team gathered at SALCRA's Headquarters to honour Sarawak's remarkable journey since independence.
The symbolic ceremony began with General Manager and Deputy General Manager unfurling the Sarawak flag and 60th Sarawak Independence Anniversary flag. Together, the duo accompanied by the Management Team placed the flags on SALCRA's official vehicles and staff vehicles, marking the significance of the occasion.
As the flags fluttered in the breeze, a sense of hope and aspiration filled the atmosphere, resonating with the shared vision of a better tomorrow for Sarawak.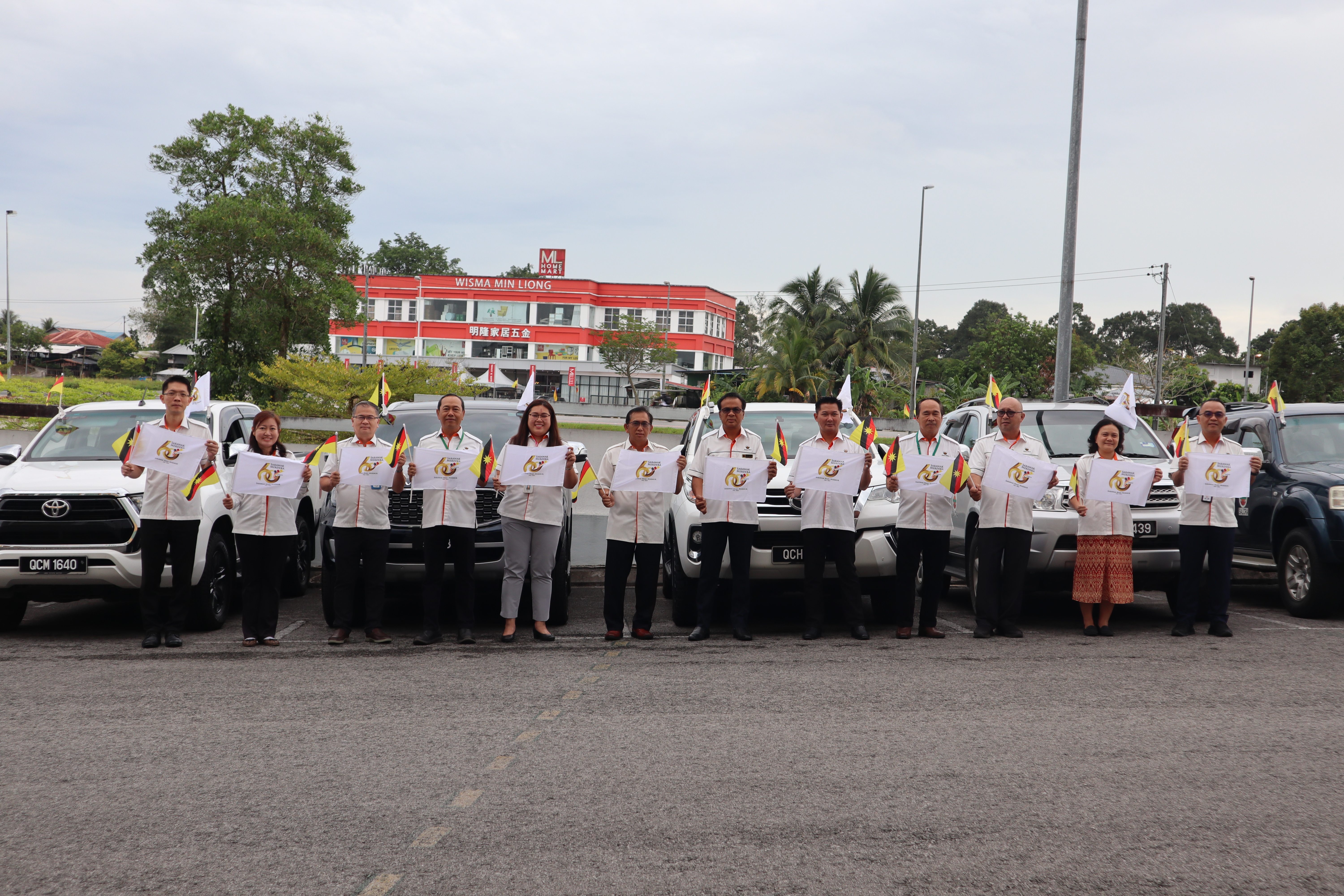 By Priscilla Grace Poul