14 July 2023, Selangor: SALCRA General Manager Tuan Joseph Blandoi visited Ladang Ternakan Nor Livestock Farm Sdn Bhd in Batang Kali, Selangor. The delegation was led by Yang Berhormat Dato Sri Dr. Stephen Rundi Anak Utom, Minister for Food Industry, Commodity and Regional Development, Sarawak and Chairman of SALCRA.
The purpose of this visit was to study and discuss the management of a dairy cattle farm that utilises modern concepts and systems, marking an important step in Sarawak's agricultural advancement. The visit presented an excellent opportunity for SALCRA to gain valuable insights into innovative farming practices.
The visit was attended by several officials, including Tuan Sirai Daha, the Permanent Secretary of M-FICORD (Ministry of Food Industry, Commodity, and Regional Development); Encik Dominic Chunggat, the Director of the Department of Agriculture (DOA) Sarawak; Dr. Adrian Susin Ambud, the Director of the Department of Veterinary Services Sarawak (DVSS) and Encik Denys Antas, the General Manager of Sarawak Land Development Board (SLDB).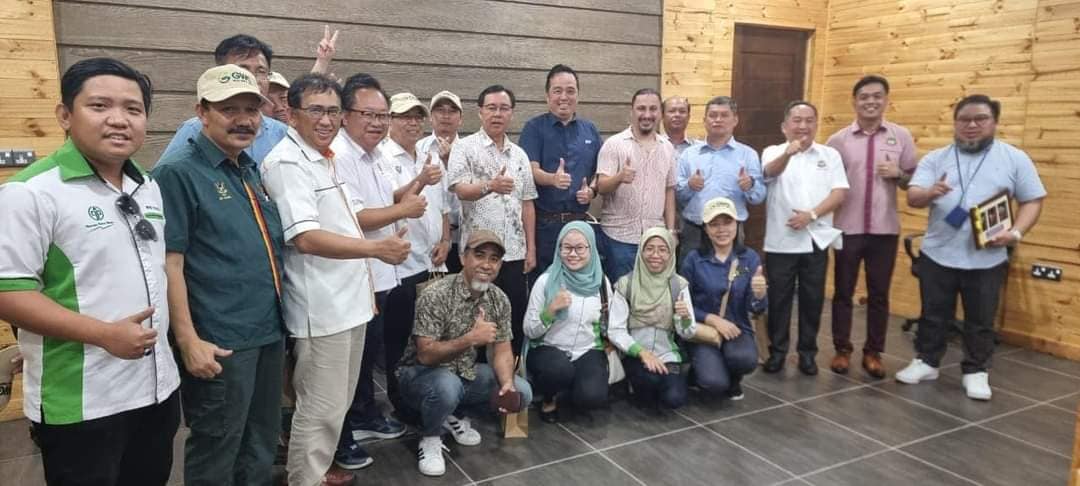 By Priscilla Grace Poul