9 October 2023, Lundu: SALCRA employees had the privilege to participate in an exclusive session with the Minister for Food Industry, Commodity, and Regional Development Sarawak, who is also the Chairman of SALCRA, YB Dato Sri Dr. Stephen Rundi Utom, held at Bajo Training Centre.
This Special Session marked as the official commencement of SALCRA's Lab on Moving Towards Circular Economy. The event began with an opening speech from General Manager Tuan Joseph Blandoi, followed by a keynote address delivered by YB Dato Sri Stephen Rundi Utom.
The insights shared during this session ignited a renewed sense of purpose and motivation among the employees, as SALCRA embarks on the journey toward implementing a circular economy approach in our core activities.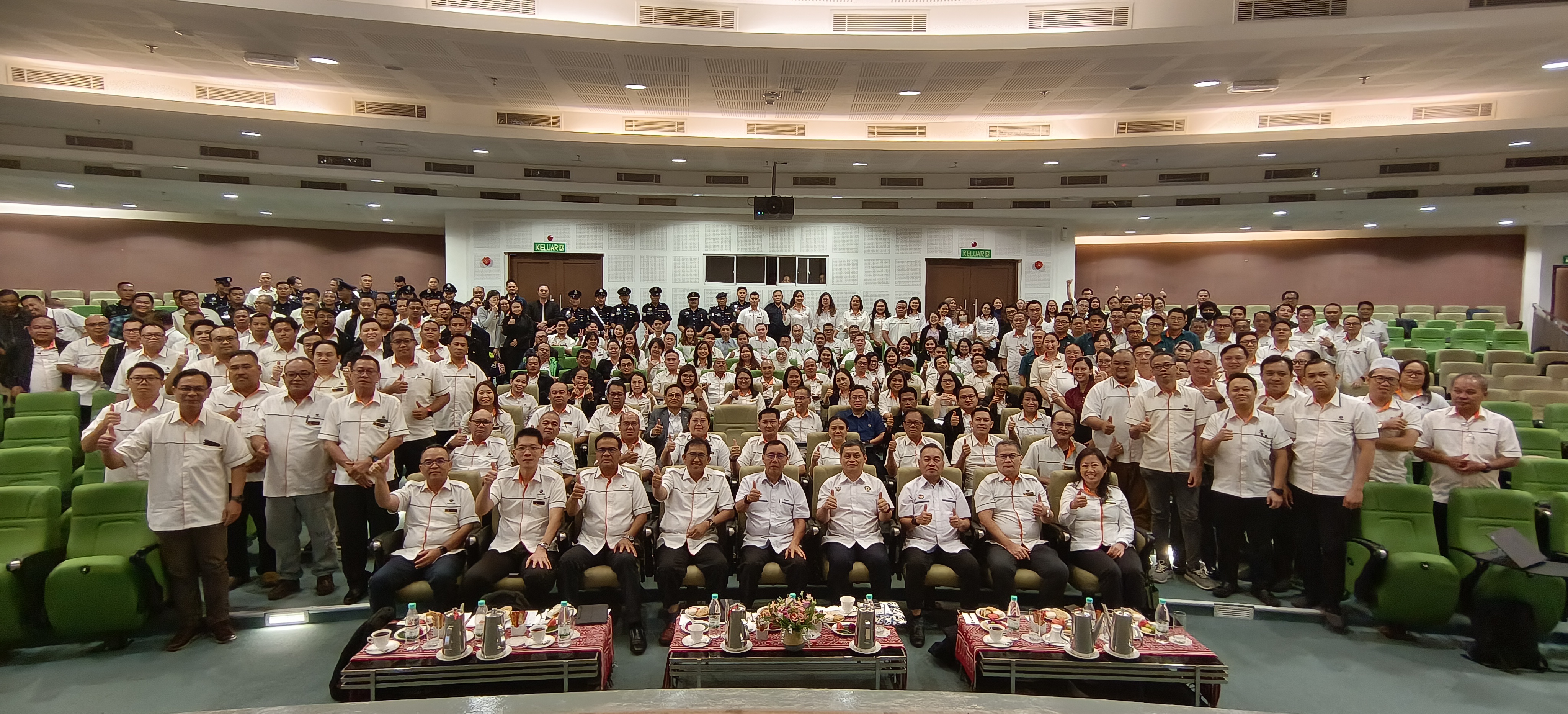 By Priscilla Grace