27 October 2023, Kuching: SALCRA ICC Team 2023, Le Penseur (LAPOM 2) represented the Ministry of Food Industry, Commodity and Regional Development Sarawak (M-FICORD) to compete in this year's Sarawak Civil Service Innovation Convention Award (SCSICA).
This marks SALCRA's first-ever participation in the Convention, a significant milestone that wouldn't have been possible without the full encouragement and steadfast determination of General Manager Tuan Joseph Blandoi.
In recognition of Le Penseur's project that emphasised on turning Waste into Cash titled "Mesocarp Fibre Management", the team received a three-star recognition from the event organisers.
Kudos to the team, Le Penseur, for your dedication and hard work! Keep pushing the boundaries, seeking innovative solutions and together we can reach to new heights!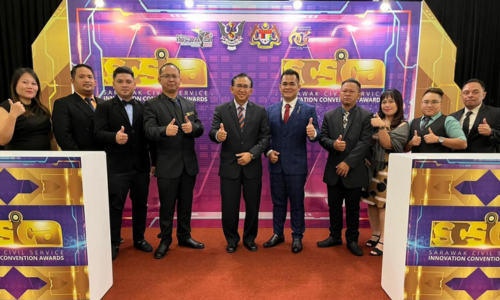 By Priscilla Grace