3rd November 2022, Kota Samarahan – A successful blood donation drive was held on 3rd November 2022 at Wisma SALCRA. It was organised by the Safety and Health Unit, Kelab Rekreasi SALCRA (KRES) HQ together with Jabatan Perkhidmatan Transfusi & Bank Darah Hospital Umum Sarawak (HUS).
The blood donation drive which took place half a day, saw donors from SALCRA and other nearby Agencies and Institutions came forward to do their part for society.
Franky Anak Lingger and Awang Azhar Bin Awang Muhamad, both from Balai Bomba dan Penyelamat, Kota Samarahan knew about this programme from SALCRA's invitation letter. "This is my first time to donate blood in SALCRA, and I am so excited," said Franky. Mohammad Esa bin Ederis from Lembaga Koko Malaysia also came to donate blood and support the event. There were also donors from UiTM Sarawak namely Halim Bin Drahman, Samsol Bin Musa, Awang Damit Bin Awang Kan and Mohammad Azhar Bin Abu Bakar. According to Halim, he is very happy to be able to help the people. Samsul also feel glad to have the opportunity to donate blood in SALCRA.
There were 70 donors registered for the blood donation. However, only 59 were successful. Those successful donors received some door gifts inclusive of 2kg cooking oil, 5kg rice, a packet of 300g oat, a box of Lipton tea with 25 sachets and a packet of cracker.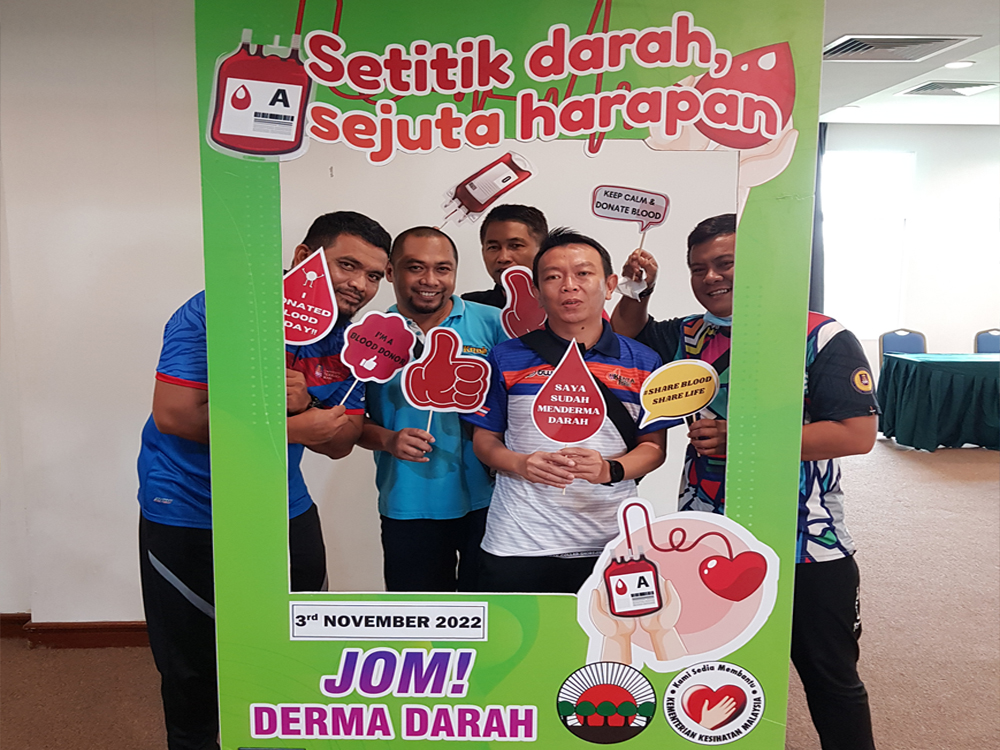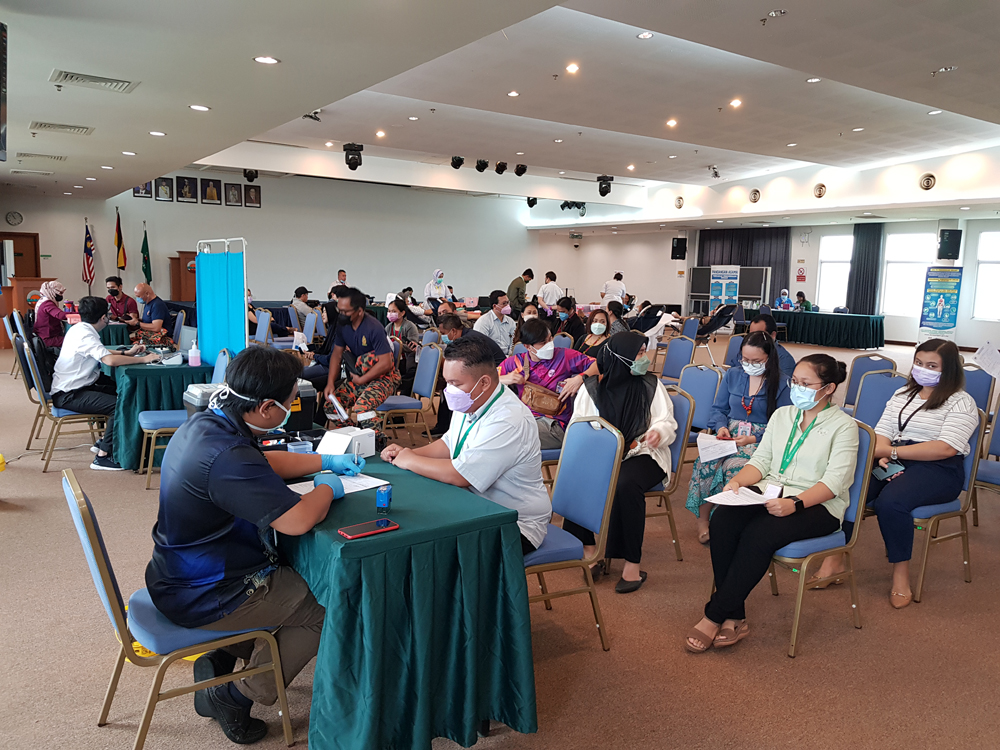 by Marcella Shareen Mos