SALCRA delegation comprising of Ahli Jawatankuasa Pembangunan Ladang SALCRA (AJPLS), led by Head of Participants Development, Henry Daris, gathered in unity with hundreds of small farmers from various Malaysian agencies, including FELDA, NASH, DOPPA, FELCRA, and RISDA, to protest the EU Deforestation Regulation (EUDR) at the Menara FELDA, FELDA's headquarters on 15 March 2023. The farmers expressed their grievances against the Regulation, highlighting how it could negatively impact their livelihoods and Malaysia's market access into the European Union.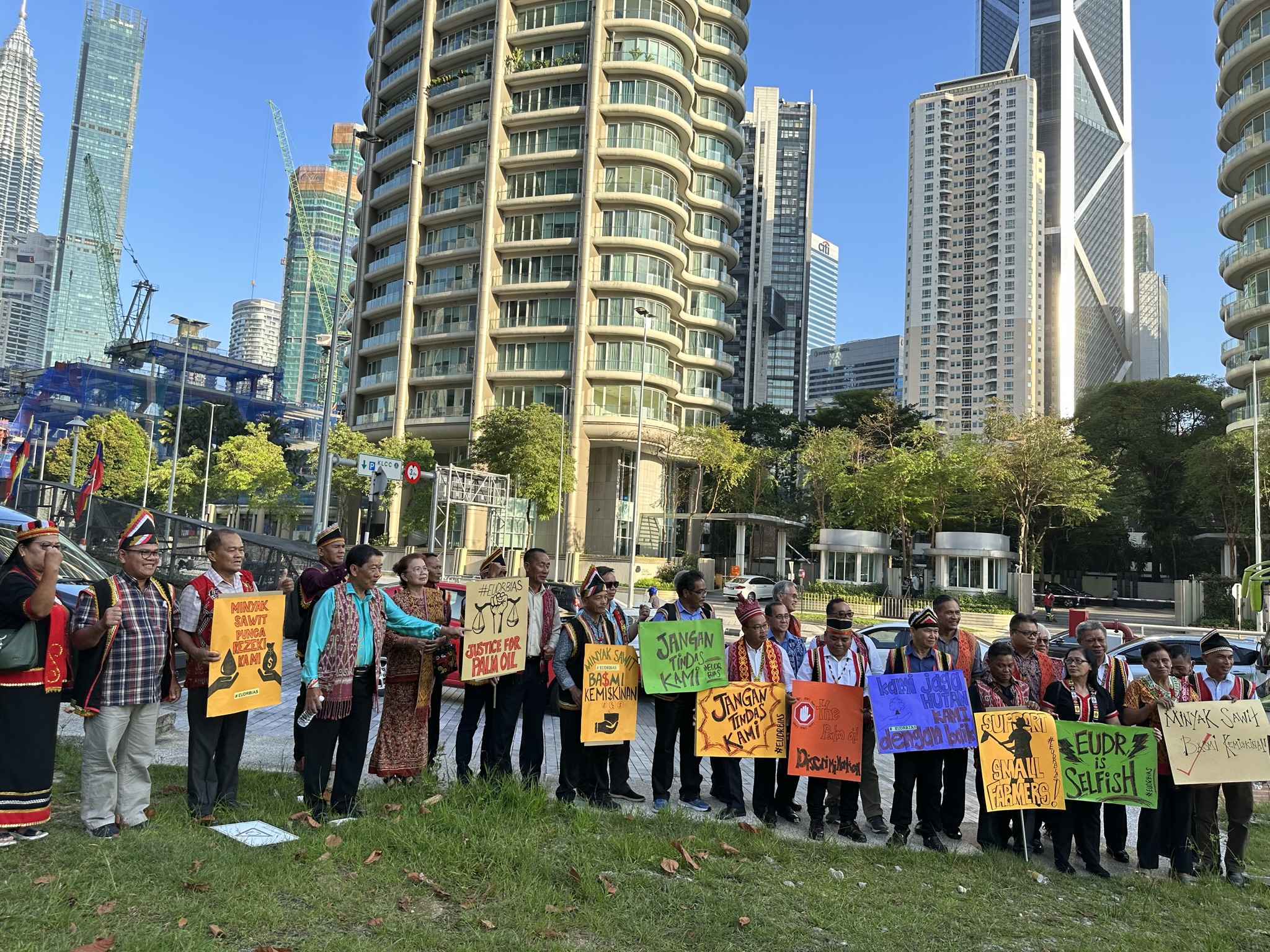 SALCRA participants protesting in front of FELDA Headquarters together with other small farmers from other agencies
The EUDR, which will come into force in 2024, seeks to combat deforestation by restricting the import of certain commodities linked to deforestation. However, Malaysian farmers argue that the Regulation's criteria for identifying deforestation risk are unclear, and it unfairly targets their products.
"We are not responsible for deforestation, and we have been working hard to ensure that our products are sustainable and environmentally friendly," said one of the protesting farmers. "This Regulation is unjust, and it will harm our livelihoods and Malaysia's economy."
The farmers fear that the EUDR will make it difficult for them to sell their products in the European market, which could result in financial losses and threaten their source of income. Malaysia's palm oil industry, which accounts for a significant portion of the country's agricultural exports, could also be impacted by the Regulation.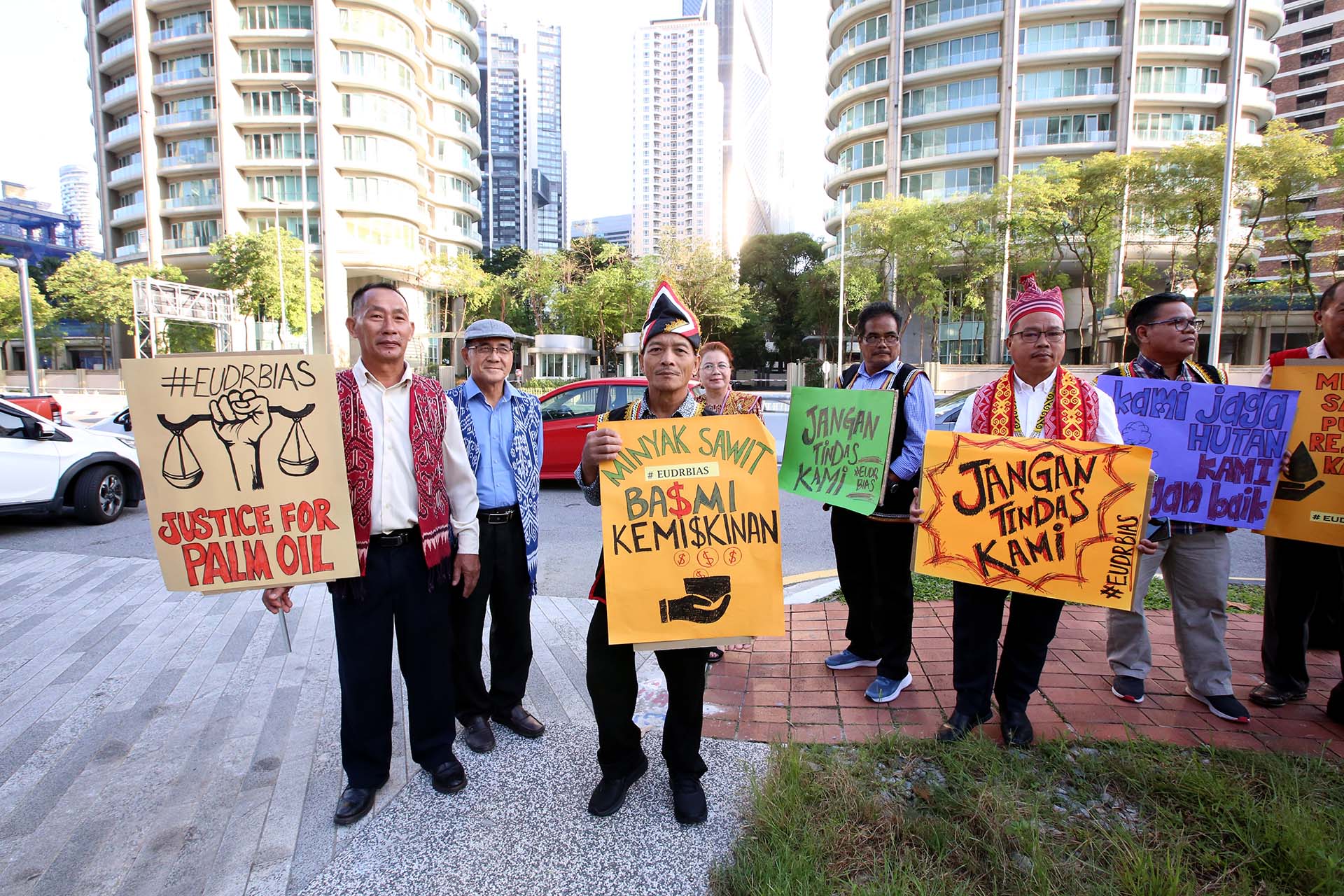 SALCRA participants standing in unity in front of FELDA Headquarters rallying against the EUDR
SALCRA has been instrumental in developing idle, Native Customary Right (NCR) lands belonging to indigenous people who lack the resources to develop their own land.
"For 46 years, we had provided employment and business opportunities for stable source of income, basic rural infrastructure and amenities, disbursed financial returns when there are surpluses, and assisted in the issuance of land titles to the indigenous people living in rural area," said Henry Daris during his speech. "As of 2023, we have successfully developed 51,000 hectares of NCR land into oil palm plantation and this has uplifted 21,000 indigenous SALCRA participants out of hardcore poverty. SALCRA's success in improving the socioeconomic status of indigenous participants has spread throughout Sarawak, leading to an increase in new applications for land rehabilitation. However, EUDR has placed limits on our efforts to help these applicants in improving their livelihood and gaining a source of income."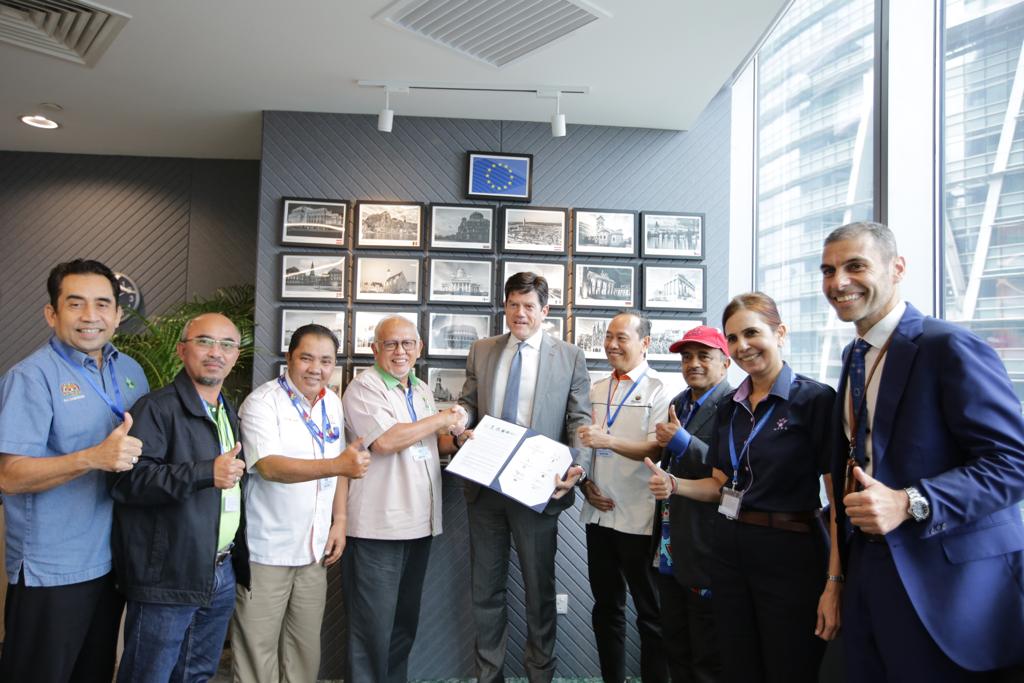 Henry Daris, SALCRA Head of Participants Development together with leaders from other agencies handing over petition to the representative of the EU Delegation to Malaysia
All participating associations endorsed a petition that highlights the issues raised and requests made by small-scale farmers. The petition was then submitted to the representative of the EU Delegation in Malaysia as a means of reinforcing the message that the EUDR will severely affect farmers in developing nations like Malaysia.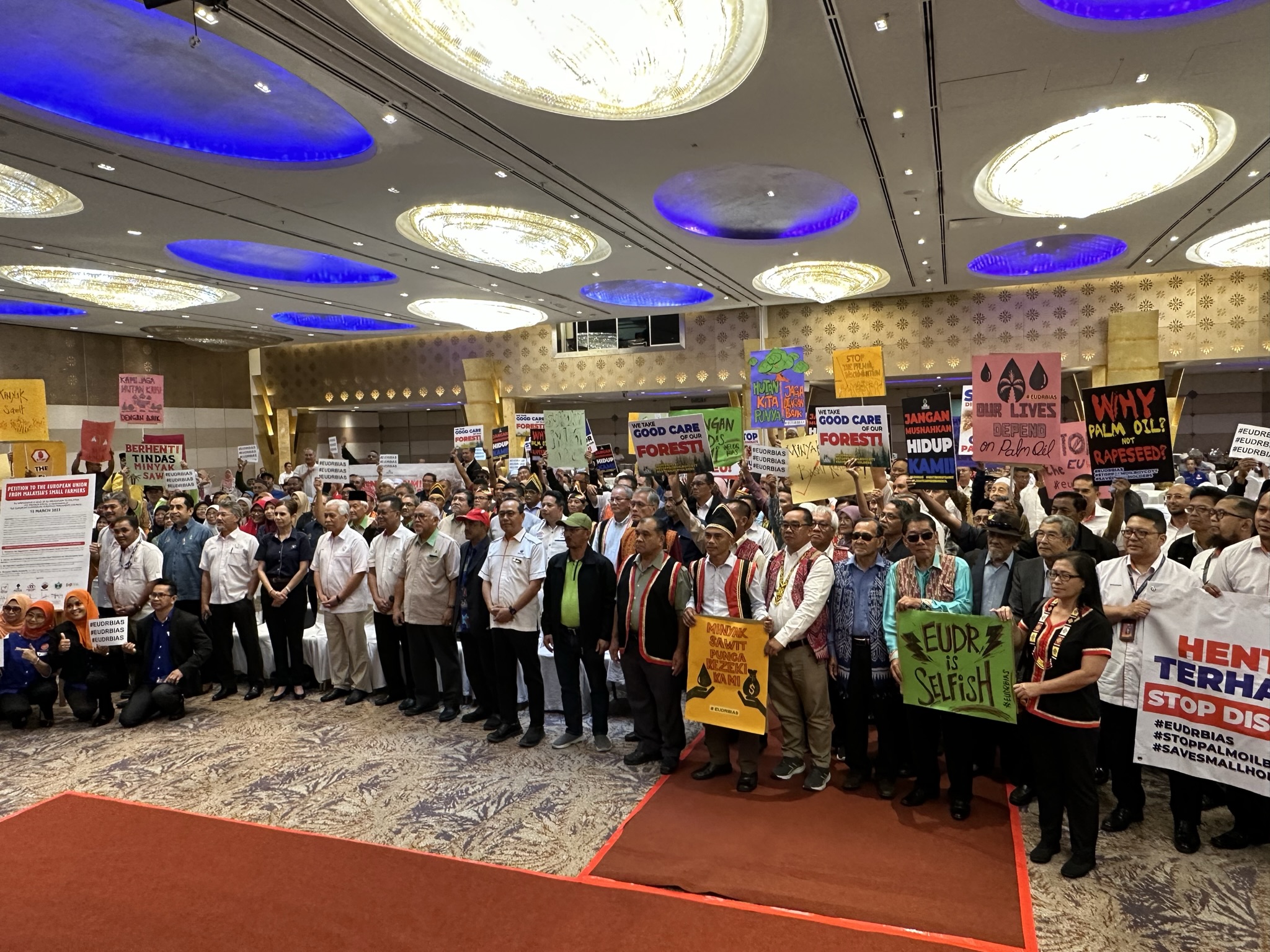 It is worth noting that Malaysian palm oil is sustainable and one of the most certified vegetable oils worldwide. Malaysia has already demonstrated its commitment to upholding comprehensive sustainability standards through the MSPO and consistently delivers sustainable and deforestation-free palm oil to customers in Europe and beyond.
The protest ended peacefully, with the farmers calling for more dialogue and engagement with the EU to find a solution that balances environmental protection and economic development.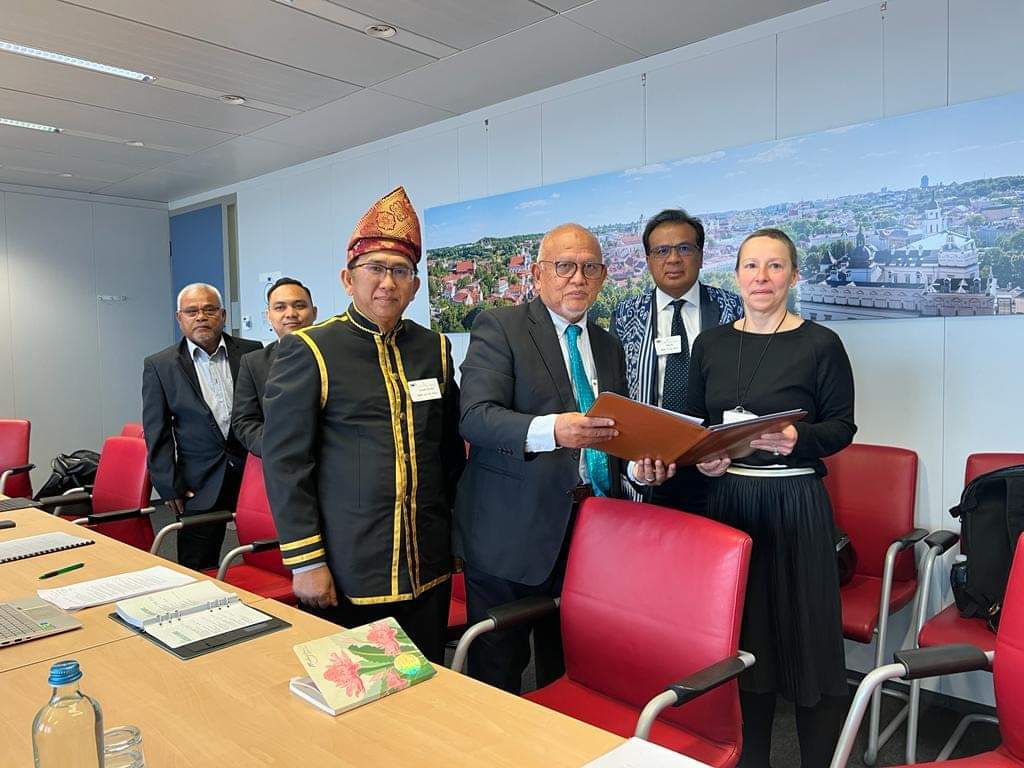 GM Joseph Blandoi accompanied by DGM Sikin Sentok, together with other leaders of Malaysian's major small farmer organisations personally presented a petition to the EU Commission HQ, demanding changes to the EUDR
GM Joseph Blandoi accompanied by DGM Sikin Sentok, together with other leaders of Malaysia's major small farmer organisations travelled to Brussels, Belgium to present a petition against the impending EU Deforestation Regulation (EUDR) to the EU Commission headquarters on 21 March, following last week's protest in Kuala Lumpur.
"The Regulation helps European multinationals, and harms Malaysian small farmers. This is unacceptable and protectionist behaviour," GM Joseph Blandoi commented. "We must work together and put an end to this attempted crop apartheid driven by the EU, who must ensure they will provide the same treatment to our small farmers as they do their own."
by Priscilla Grace Poul