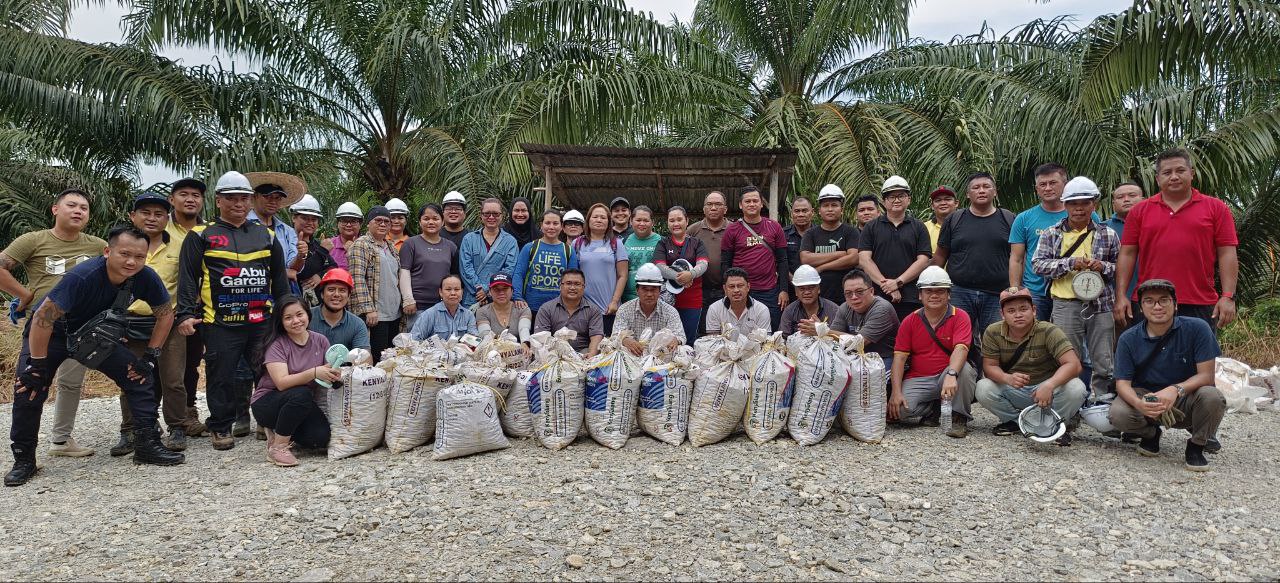 10th August, Bau – A group of SALCRA Headquarters staff participated in loose fruits collection programme in Jagoi Estate, Bau Region. This group was the first batch out of eight (8) led by Plantation Production Manager, Mr. Robert Ensali. This activity was introduced way back to educate the benefits of collecting loose fruits.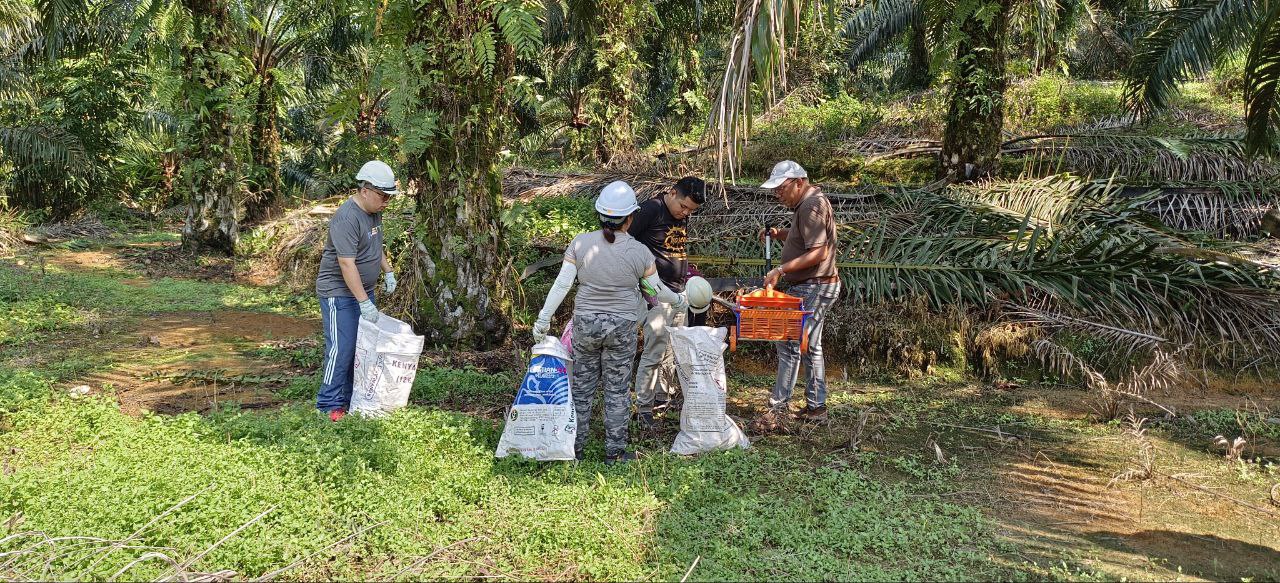 Oil palm loose fruits contain maximum oil, which is why they need to be fully collected. Large amounts of loose fruits were scattered due to impact as a result of bunches falling to the ground during the harvesting activity. Thus, loose fruits are currently collected by hand picking or raking. This technique is not only labour demanding, and time-consuming but also tedious and laborious. On the average, the time taken for the worker to collect loose fruits was about 28% from total time of harvesting. Furthermore, the worker need to squad and stand up throughout the day during the collection process. This action contributes to their tiredness hence reflected their productivity.
"We were given the whole day by GM for this programme, leave behind all your works at the office and clear our mind by collecting loose fruit in the estate. Treat this as a recreational activity and get to know each other," mentioned by Robert Ensali.
SALCRA Bau Area Manager, Mr. Bobby Sanggai was among the participants in this programme. There were 47 staff involved in this programme including staff from Bau Regional Office.
 By Bennedict Emang Jok