14 March 2023, Sematan: In the wake of the devastating flash floods that hit four villages in Sematan on 8 and 9 March 2023, SALCRA stepped in to provide relief to the affected families. The floods, caused by heavy rain and high tide, left 47 families stranded and in dire need of assistance.
The affected villages - Kampung Paon, Kampung Semapu, Kampung Judin, and Kampung Sebako - were cut off from the rest of the region as the main roads became impassable. The situation worsened as the rain continued to fall, causing flash floods for the second time.
Thankfully, SALCRA quickly sprang into action to deliver much-needed aid to those in need. On 14 March 2023, food basket assistance was distributed to village chiefs at Sebako Oil Palm Estate by Danny Jiop, Regional Community Development Assistant, to be channeled to the flood victims.
Figure 1: KK Kpg Sebako, Mr Normin Anak Sujang (left) and Mr. Mija Anak Duyah (right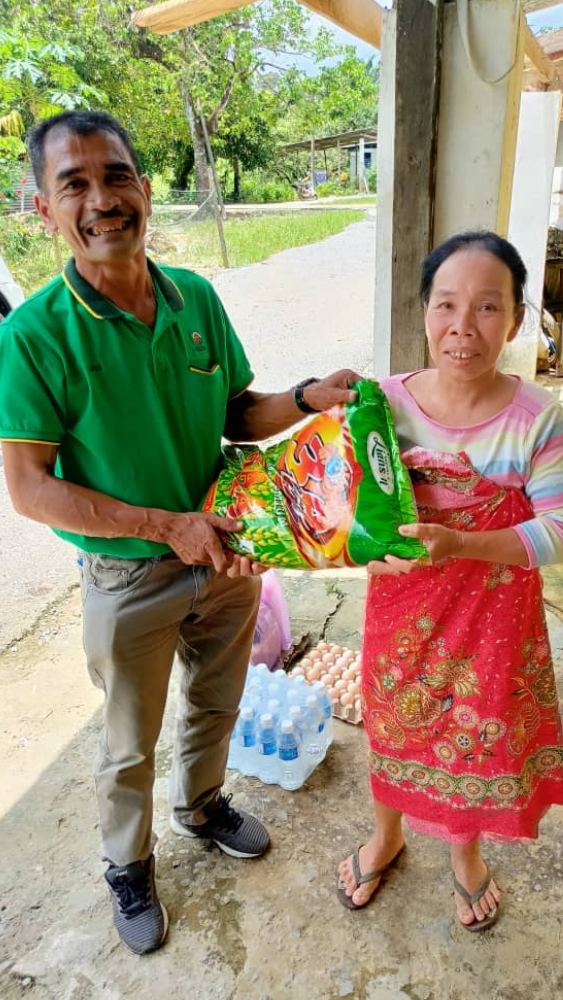 Figure 2: Mr. Jimas Anak Nuket representing KK Kpg. Judin (left) and Mdm. Tyes Anak Nuket (right)
Figure 3: KK Kpg. Paon, Mr Patrick Lim Anak Limsun (left) and Mr. Umbek Anak Bojeng (right)
Figure 4: KK Kpg. Semapu, Mr Lai Anak Lipan (left) and Mdm. Flor Anak Mihiden (right)
The gesture was well received by the villagers, who were grateful for the timely support from SALCRA. Ketua Kampung from the four affected villages, who distributed the food baskets to the flood victims, expressed their appreciation for SALCRA's assistance, stating that it was a crucial lifeline for those who had lost everything in the floods.
The floods may have caused significant damage to the affected communities, but SALCRA's swift response and aid delivery have helped to ease their burden. This demonstrates SALCRA's commitment to supporting the communities in which it operates and showcases the kindness and generosity of the human spirit.
By Priscilla Grace Poul