The recent fire incident that occurred in Rumah Panjang Peter Igoh, Nanga Mujan, Skrang on 1 April 2023, was a devastating blow to the community. The flames ravaged through the area, leaving 33 families homeless and without their belongings. The loss was further compounded by the tragic deaths of two individuals, Puan Dayang anak Anggot, who passed away on 7 April, and Encik Jawa anak Jantan, who lost his life on 15 April.
Amidst the tragedy, on 14 April 2023, SALCRA stepped forward to donate basic necessities and financial aid amounting RM16,500 to help ease the burden of the affected families. The donation included clothing and food aid, which provided some semblance of relief and hope to those in need. The generous gesture could not have come at a better time, as many of the affected families lost their sources of income due to the fire and had to put their farms on hold to focus on rebuilding their lives.
Rumah Panjang Peter Igoh was totally destroyed by the fire, leaving its residents without a roof over their heads. The affected families are now living temporarily in Balai Raya Dr Johnical Rayong, but the road to recovery remains long and uncertain. However, SALCRA's kind gesture has certainly made a positive impact, providing a glimmer of hope to those who have lost everything.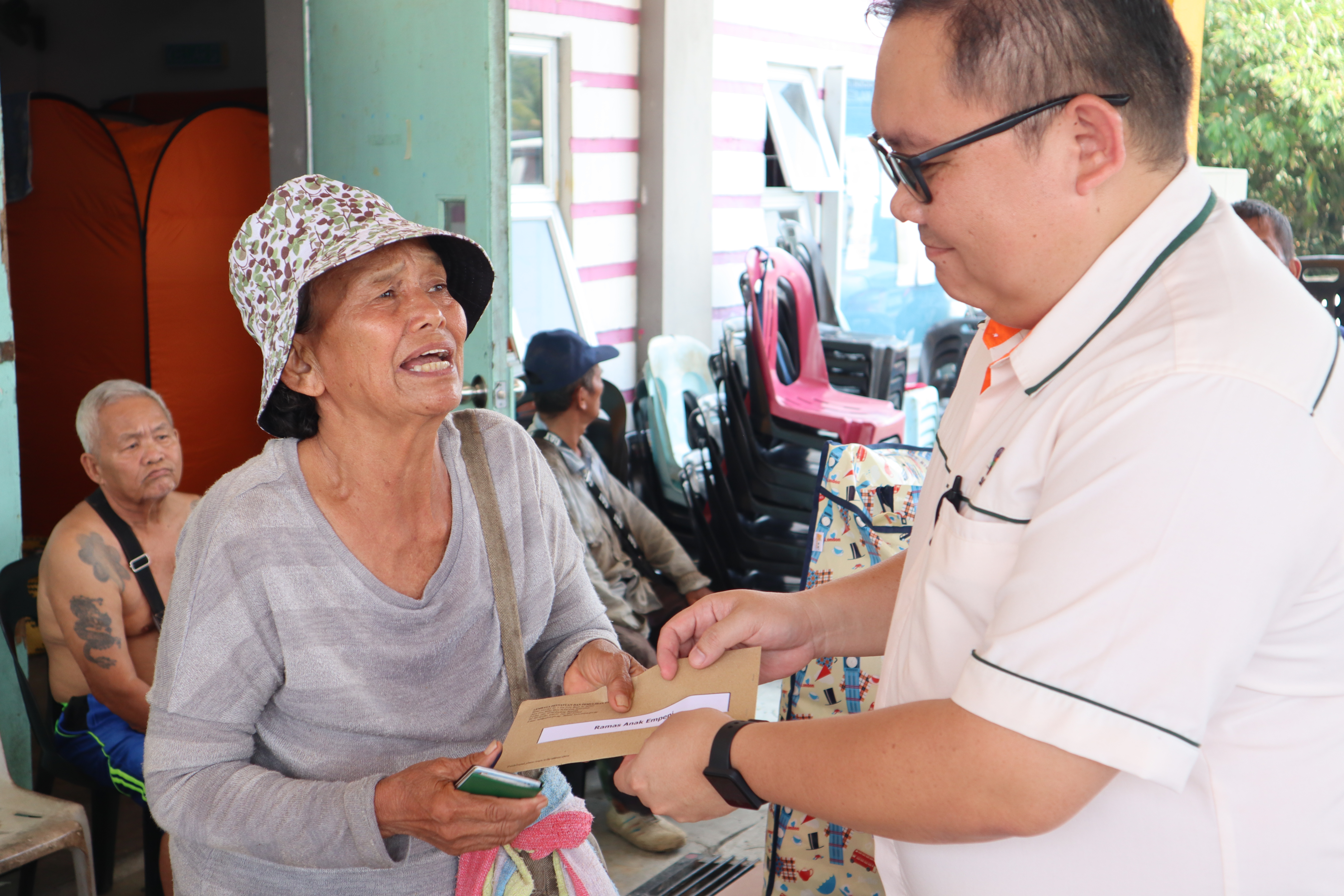 Let us not stand idly by as our fellow Sarawakian community members struggle to rebuild their homes and lives after this devastating fire. It is time for us to come together and show our unwavering support for those in need. Whether through donations of money, clothing, toys, or time, any contribution - big or small - can make a significant difference in the lives of those affected by this tragedy.
Let us show the victims of the fire that they are not alone and that we stand with them. Contact Ketua Kampung Peter Igoh anak Minggat at +6012 886 4126 to find out how you can help. Together, we can make a real difference in the lives of those who need it most. Leading SALCRA team on this visit was Head of Participants' Development, Henry Daris and also present during the visit were Councillor Joseph Nyalau; Saratok Area Manager, Mohd Dzulfakhri Abdullah and SALCRA staff.
By Priscilla Grace Poul