SALCRA's inaugural Innovation and Creative Competition held from 9 January 2023 to 11 January 2023, hosted by Kumpulan Inovatif dan Kreatif (KIK) Steering Committee under the leadership of General Manager Tuan Joseph Blandoi, proved to be a resounding success! This competition called upon SALCRA staff to unleash their creativity across various fields resulting in incredibly amazing ideas. The primary objective behind this competition was not only to encourage individuals' creativity but also to foster collaboration and teamwork in solving problems. A total of 24 competing teams from Estates and Mills, submitted 25 projects in a variety of creative challenges, all geared towards exploring fresh ideas that could bring new value to SALCRA.
Hajjah Siti Romiza binti Romali, Surveyor and Certified Integrity Officer from Land and Survey Department as well as Hafiza Atha binti Ahmad from Malaysia Productivity Corporation Wilayah Sarawak were invited to serve as the Evaluation Panel for SALCRA's Innovation and Creative Competition. They were tasked with assessing each entry against specific criteria such as originality, practical application potential, user experience enhancement prospects and environmental factors such as cost-effectiveness or time saved per task. Meanwhile, the Field Experts Panel, consisting of Financial Controller, Plantation Development Manager, Chief Operating Officer (Mills), and Plantation Production Manager, provided feedback on the projects' viability and offered guidance to participants on areas for improvement.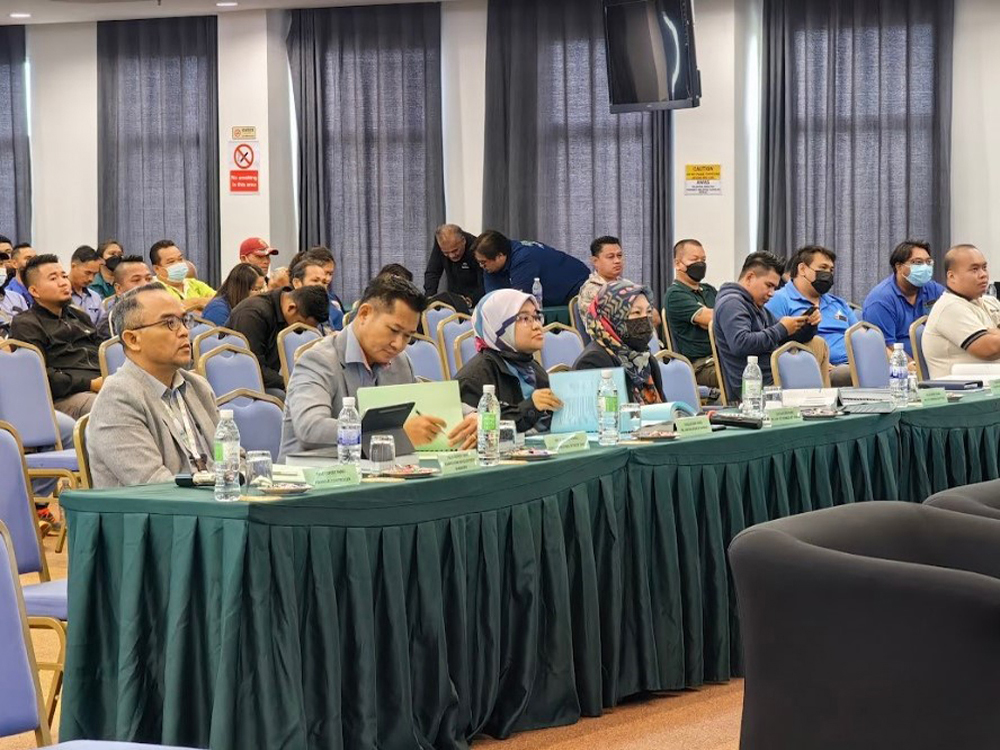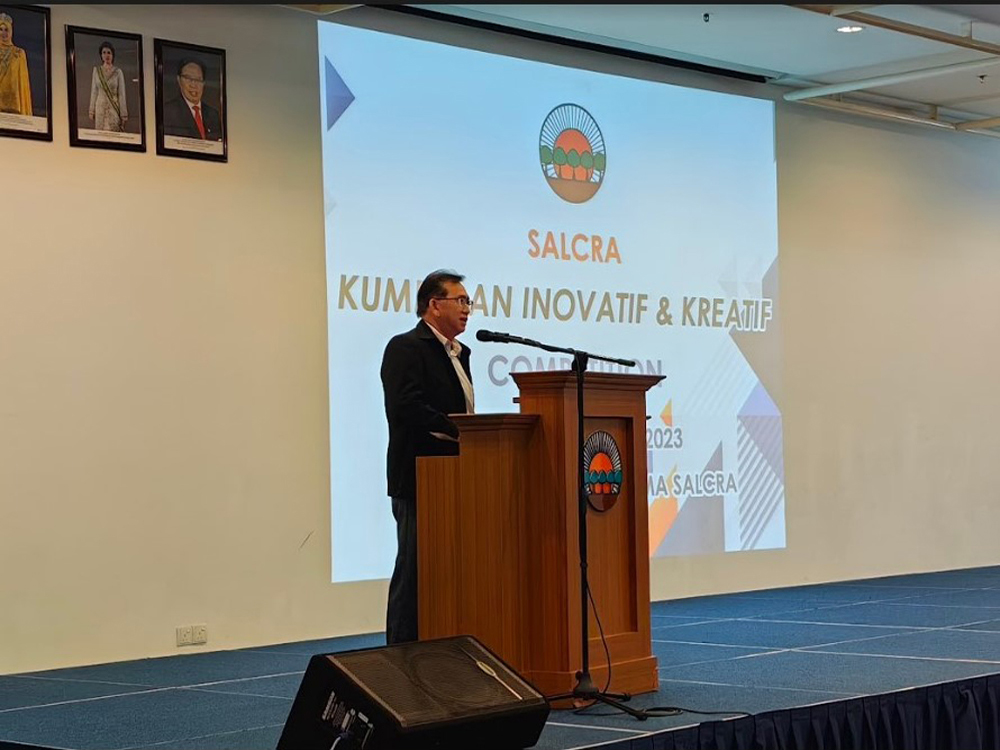 Tuan Joseph Blandoi delivered an inspiring speech during the closing ceremony that left a lasting impact on attendees, encouraging them to continue innovating and pushing forward with their KIK Projects. He expressed his desire for the competition to become an annual event and advised the Steering Committee to consider offering more attractive prizes beyond cash and certificate awards. His words resonated deeply and motivated participants towards making further strides in developing better KIK products.
After thorough evaluation, several outstanding projects emerged as winners, and Tuan Joseph Blandoi awarded cash and certification to the deserving winners.
The Winners of The 1st KIK Competition
ANUGERAH KHAS - IDEA KREATIF
Boiler Fuel Feeding Control System by Team Le Penseur (LAPOM 2)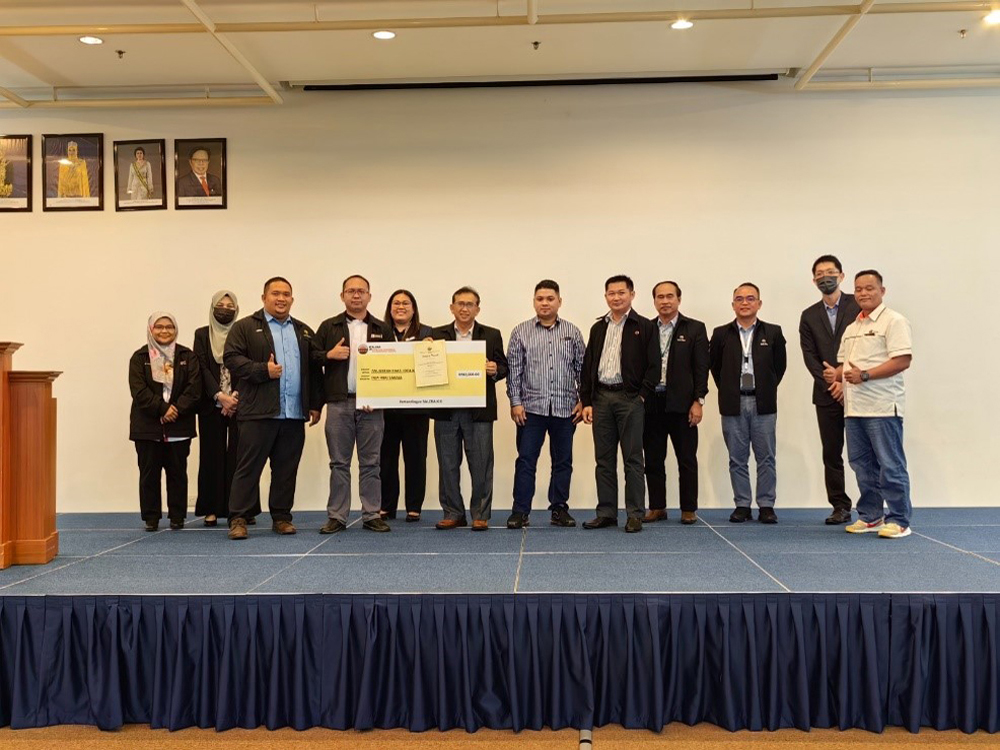 ANUGERAH KIK - JOHAN
Peralatan untuk menabur baja, Sri' Jagoi (JAGOI OPE)
ANUGERAH KIK - NAIB JOHAN
Gear Pump Tool, Batu Kaya Creative Team (BATU KAYA OPE)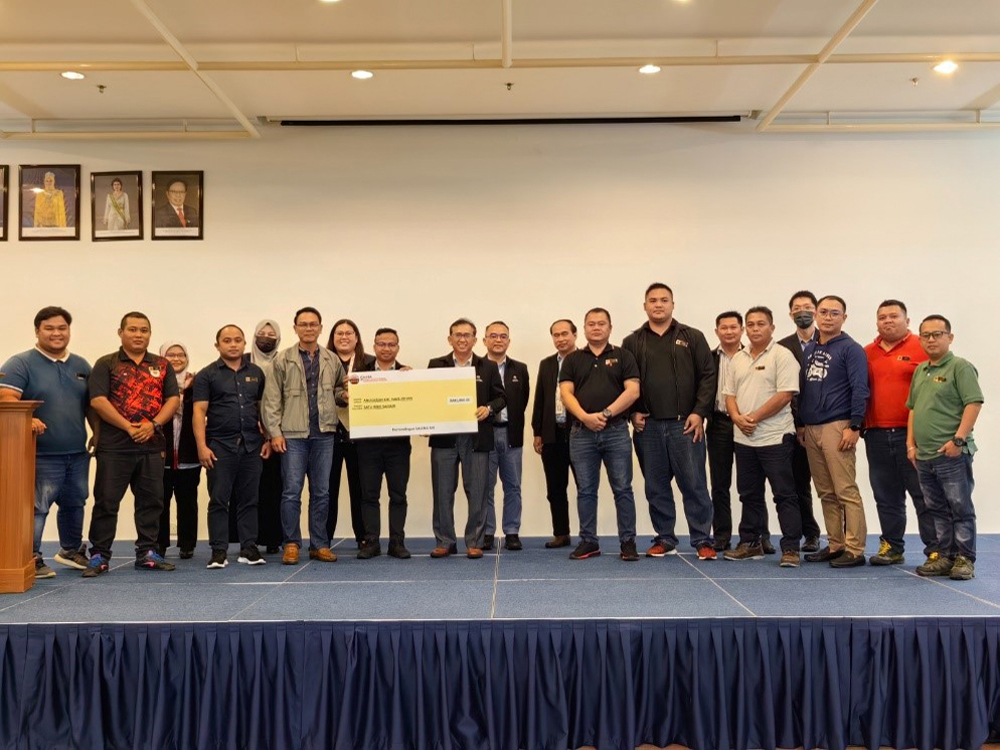 ANUGERAH KIK - KETIGA
Boiler Fuel Feeding Control System by Team Le Penseur (LAPOM 2)
KUMPULAN PERSEMBAHAN TERBAIK
Loading Lift by Team KRAN_AN      (SARATOK OPE)
We strongly believe this inaugural event has set a benchmark not just for innovative and creative thinking but also inspiration necessary for team collaboration and success. Last but not least, we congratulate everyone who participated in this challenge wholeheartedly for demonstrating their inventive capabilities towards making our workplace setting more conducive to progressive approaches - your enthusiasm shall continue inspiring us!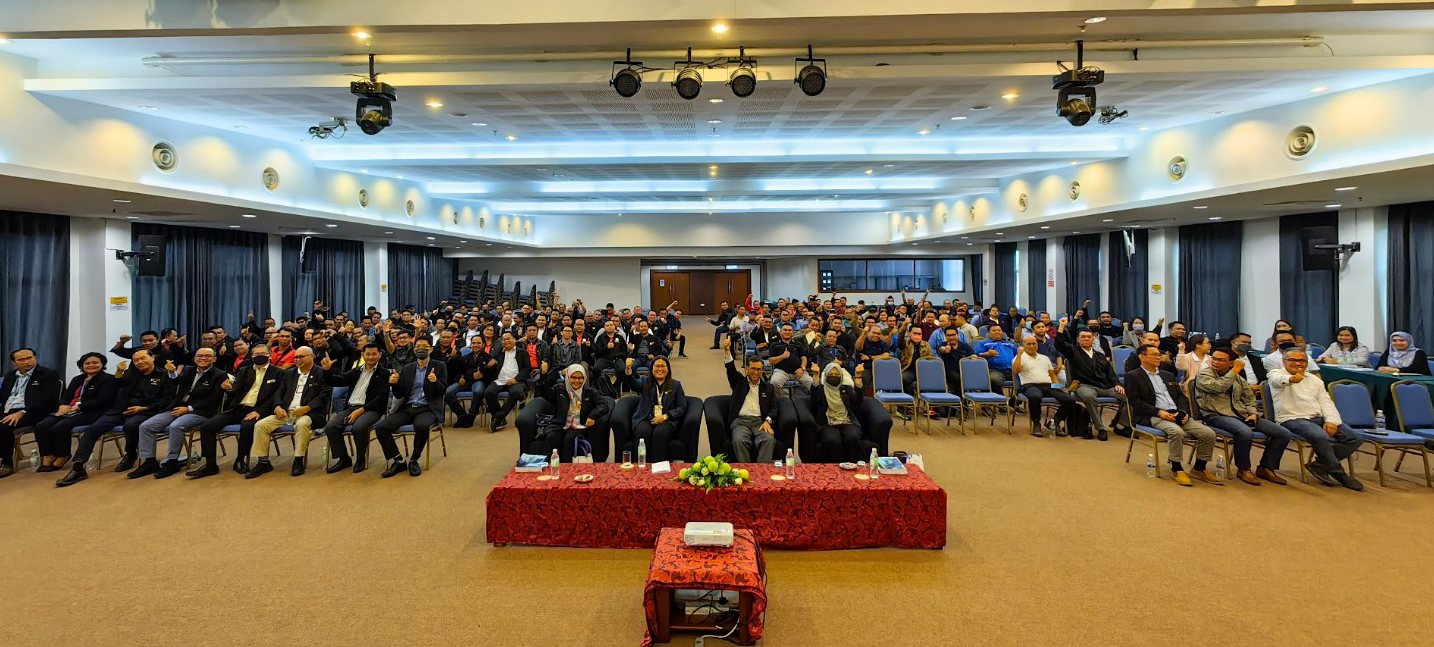 by Jee Siaw Kee & Beatrice Sudau